All Test That You Try To Fixed Pages
Dumb
.
Appefuckeaped like a black bean. i cum He'll appear to you with black eyes and a stupid smilTrevor Hen
Fan Made Images
Night People
The late hours in this town belong to those other people, the night people. They're very quiet, despite their size, and very different than us. More important than that, they don't like being seen. So we get the day, and they get the night. Don't get caught out after dark.
Cartoon Cat
NOT WORKED
Jelly Mouth (2nd Cartoon Cat Page)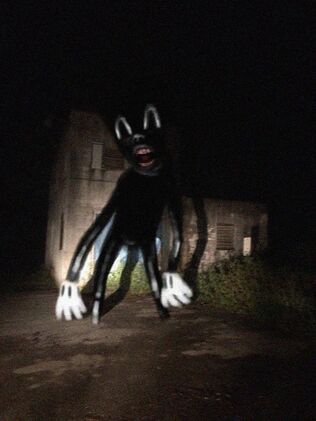 Not to be confused with Cartoon Cat.
Jelly Mouth is a creature made by Trevor Henderson. but he's a Cartoon Cat but he's not looks like but its looks like.
Appearance
Does it look like Cartoon Cat???. This image is well cool have you seen it. but his image caption is Cartoon Cat outside of an old building.
Inspiration
This image was made by Trevor Henderson. but this ist't bad.
Trivia
Jelly Mouth was Cartoon Cat.
Inspired By
Cartoon Cat and Felix the Cat.