Reality was like a soggy grocery bag, and one day they just ripped through the bottom and messed everything up for everyone. " ~ Trevor Henderson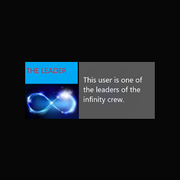 About Me
Sup! My names Jebthemage2, but u can just call me Jeb. I am a boy. Obviously. I LOVE trevor henderson creations. I am the vice leader of the Infinity Union (which we'll get 2 in a bit) U might hear some people calling me Bej. (Which we will ALSO get 2 in a bit) I'm ranked #1 on the wiki 4 bages (which I'm proud of) Hopfully I see u around! Oh, and as I said, I am a Super Omega Rainbow Infinity Symbol!
My Friends
Underrated Username (1st friend, and leader of the infinity union)
Yasitsyagirlkitsune (loves warner bros)
Spongebobsummersplash (great cartoonist)
Dsinfinite (hes sus)
Little Angle Eevee (lives in mexico sometimes)
Youwerenotfound (good editor)
Sherbmom (likes adventure time I think)
Shotthefox (furry but a good artist)
I am back forever (offesive but still a friend)
Surviv.iouserunknown (Posts funny memes and always has my back)
Official Skull (thinks I'm super powerful, could be right)
Zachiocyberwolf (Trrrrrrrrrrrrrripod!)
Imnotacreepypasta (loves dragons and godzilla 4 some reason)
Yreaper (manipulates reality)
Haze-umbra (CHIKENNUGGA)
オオカミの残虐行為 (Really nice)
My Enemies
Winin (U LITTLE MUTHAFUCKA NEVER RETURN TO THIS WIKI)
Heycanireadyourwiki (dude, y u so toxic all of a sudden?)
Pedrosoop (cyber bully)
Heystopaminute (dude....... DUDE! I can ask for admin if I want to!)
Bobnumber1returns (Idiot, a big idiot, I guess its sad that he got blocked but he was mean, he deserved it.)
The story of Bej111
Once, a long time ago, I was caught category spamming. Everyone was starting 2 get super angry at me and I didnt want 2 loose my friends so I created an account called Bej111. I told everyone that he had hacked into my account and cat spammed under my name. To make it more belivable I started talking with that account and threatened to hack everyone. Everyone belived me and Bej got blocked, but somehow the block linked Bej to My normal account and JEBTHEMAGE got blocked as well! So I had to make a new account called Jebthemage2 (yep, this one) and I was happy 4 a while, nobody realised I was Bej111. Then, after a while I was cat spamming again. Everyone was getting mad again so I created Bej again, though this time his name was Bej e.x.e. Everyone stll belived me but then, Bronzecreamsoda realised that Bej was Jeb backwards. I was busted and got a 3 day block THE END.
Current rank in the Infinity Union
Leader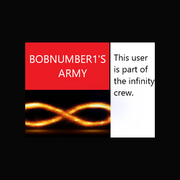 My Favorite Trevor Henderson creations
Manta, Cartoon Cat, Siren Head, peeping tom, the lamb, lil nugget and the God of Roadkill.
Some of my art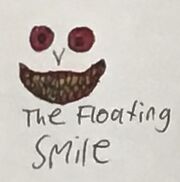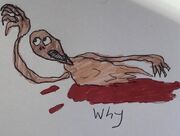 You will find these and a lot more in the Infinity House Wiki
Question and Answer
back 4 ever = are u winin1
Jebthemage2 = Bruh no way, hes my worst enemy
Methuselah8 = When did you first join this wik
Jebthemage = a year ago
I am back forever = no
Jebthemage = yes
Underrated Username and IABF = NN OO PP EE
Surviv.iouserunknown158:WTF?
Jebthemage = GUYS STFU THIS IS MEANT 2 B A QUESTION PAGE IDIOTS
Bobnumber1Returns = In a scale of 1-10,how dumb are you? 0 is not valid.
Jebthemage = 10
Registe0-Why do you have a that cat on your profile?
Jebthemage = Coz why not
Surviv.iouserunknown:Could You Give Me One Plz?
Jebthemage = proove u r worthy
The Upset Kitten = Which of my creatures is your second favorite?
Jebthemage = Downtown walker
Surviv.iouserunknown158:yeet?
Jebthemage = no, but I'll give u the cat anyway
Bobnumber1Returns = Would you stop being an idiot and spamming your stupid announcements forever?
Jebthemage = Bruh ur blocked so stfu lol
Likes
My friends
Food of any kind (exept meat)
Horror
Books
Drawing
Beetroot
Dislikes
Winin
My enemies
Pumpkin, meat and cauliflower
Anyone who votes me out in among us without any proof
Furrys (not shotthefox tho)
Bej (yes, ik hes me but I still hate him)
People deleting my posts
When I'm online
Mostly in the mornings and the afternoons, most days, in the middle of the day I'm busy
Garbage Pail Kids
Gpks are gross cards that I like 2 collect, here r some images of them: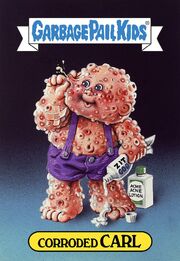 ∞