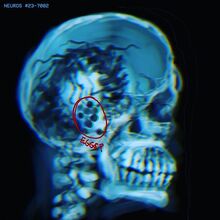 "5/30/2011 - X-rays are found by an urban explorer in the sub-basement of a Burger Boys™ franchise location. It had burned down under mysterious circumstances, ending a 3 month spree of missing persons in Bayfield, WI. Former employees are currently wanted for investigation."
Appearance
It looks like a vine-like creature growing inside a human. It implants are originally an egg or seed that grows into what stage 4 is. It is shown to each the brain when originally developed, then starts growing more into the body, filling up the lungs and ribs as well.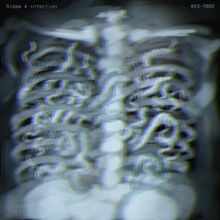 Trivia
The creatures in the images are shown to be the children.
Source
https://slimyswampghost.tumblr.com/post/175634677884/5302011-x-rays-are-found-by-an-urban-explorer