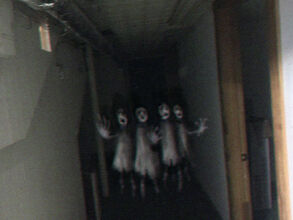 The Little Crowd is a creature by Trevor Henderson.
Appearance
This creature (or creatures) are a group of 4 monsters that act like children.
Trivia
People have been calling them "The Little Crowd" because they can't be seen separate.
They like to tease.
They move in a little grey clump down hallways.