The heads or The Class is a creature created by Trevor Henderson . It is an Over-Fused Humanoid Creature. 
Appearence
With a lot of heads (but we can only see five onscreen) with one or two hands. One of the heads looks like it's laughing, and Trevor described it as "class clown". It is unknown how the class ended up like this.
"
A whole classroom of kids disappeared, just like that. When people realized what had happened, there was a manhunt. Not one of those kids ever turned up.

People started seeing things. Started to say that all those kids never left this room. Started saying, they're still here.

"
~Trevor Henderson
All Students
The whole student fused together into one. But, onscreen, there are only five, so let's just characterise it.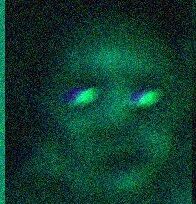 The Bully
This head resembles the bully, with bald head and angry face. His head look manly and Identified as the class bully.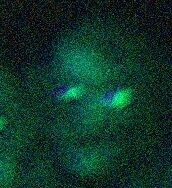 The Sports Student
This head resembles to a manly like face, also identifies as a Sports Students.
The Class Clown
.As Trevor himself mention it, its the Class Clown. As it has a laughing face
The Nerd
With the chubby and cute face, its resembles to a cute nerd. I dunno, it's actually cute and creepy at the same time. :/
The Background Kid
Poor him...
Trivia
-The classroom was identified to be radioactive, it actually explains why they all fused together.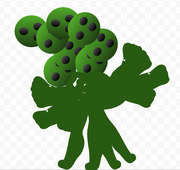 The Class is one of the first Trevor Henderson creatures that has more then one face.