"
"I know it sounds crazy,

but once you go hazy, you'll understand I'm your soft, fuzzy man"

"
~ Caption by Trevor Henderson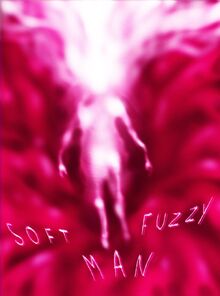 Soft Fuzzy Man is a creature by Trevor Henderson, it appears to be a glowing pink ghost, it has stringy arms and legs, and his head is bursting, the creature was based off of the song Soft Fuzzy Man by Lemon Demon, the words SOFT FUZZY MAN can be seen on the bottom.
Appearance
Soft Fuzzy Man appears as a pinkish, glowing humanoid that's possibly around at 7-8 feet tall and stands in a reddish, misty fog. His face and his facial features are blurred out with a whitish-glow that rises up in the image.
Description
Currently Unknown, Add info.
Source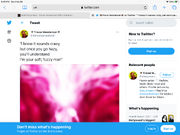 https://twitter.com/slimyswampghost/status/1215724209764294662 and the original song:https://youtu.be/qo2QSVwI9iQ