''other name: The friend of the 12th dimensional body''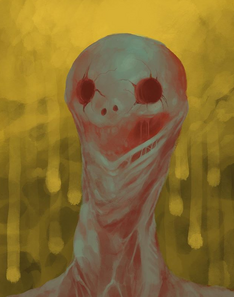 Appearance
The friend from the 12th Dimensional Body Hive has green skin with two empty eye sockets. It has no mouth, and the rest of its body is not shown.
Trivia
The 12th Dimensional Body Hive pooped out a shirt on Feb 17th, 2o
Source
https://twitter.com/slimyswampghost/status/1229575736551497728
Origin
Came from (Probably) some planet in the 12th dimension and for some unknown reason he appeared in our planet and our dimension
Community content is available under
CC-BY-SA
unless otherwise noted.